Exterior blinds
Trendy and efficient exterior blinds as a part of modern architecture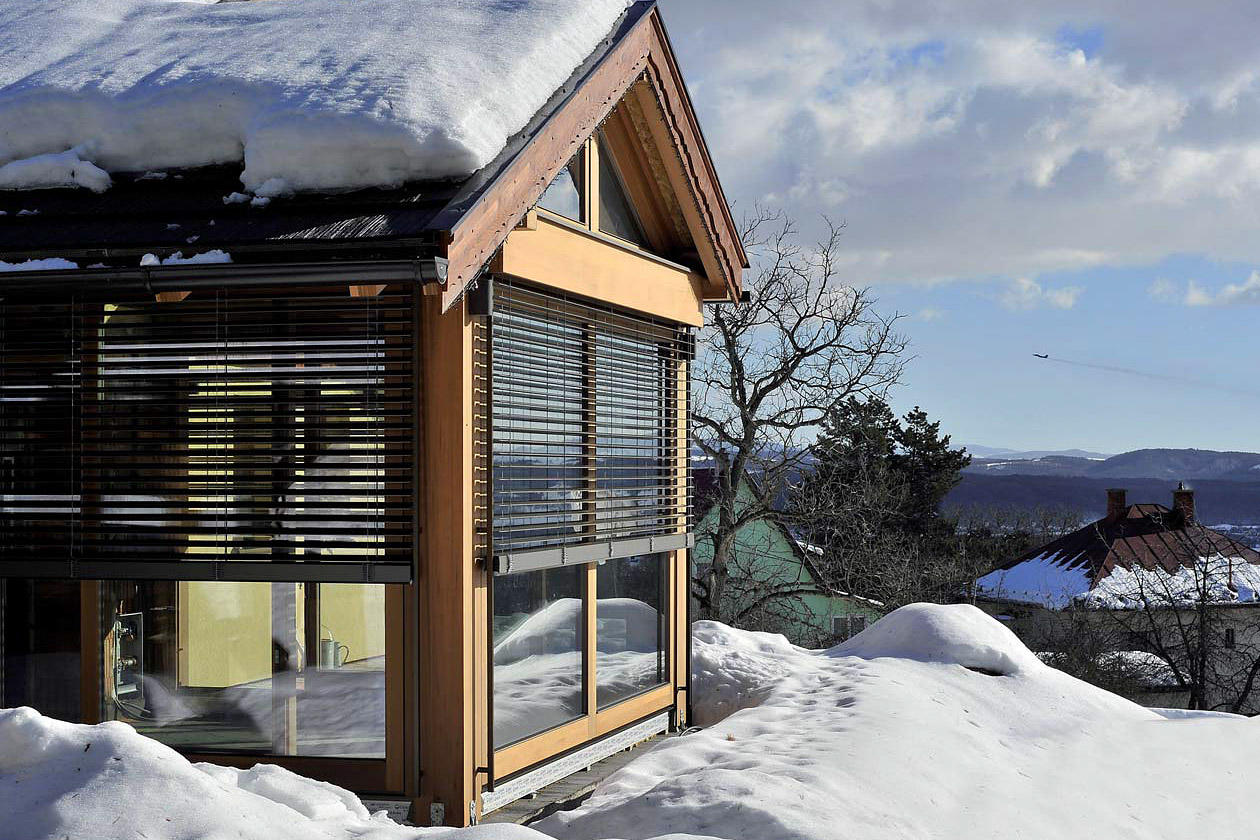 External Blinds installed on large elevation act as an insulation, help in regulation of the temperature in the interior and don't hinder air conditioning.
Thermal bridge (layer of air which slows down heat transfer) is created between slats and glass. Temperature inside the building can be reduced by 8-9ºC while temperature outside remains at 35 ºC.
SS (Self-Supporting) Systems is one of the possible options for installation. It's a suitable solution when installation of the head rail isn't possible (thick layer of insulation or difficult access to the area above the window for example). SS System external blinds are installed with special brackets for guiding rails (A-SS brackets) which support the whole weight of the external blind. Brackets' size is adjusted according to the customer's needs.
Each kind of external blind can be equipped with a guiding rail or steel cord (when there is not enough space for installation of the guiding rails).
Electric operation is the most comfortable way of operating an external blind. There is a possibility of using weather station which operates the blinds according to the wind's strength and intensity of sunlight.
Check out our exterior blinds catalog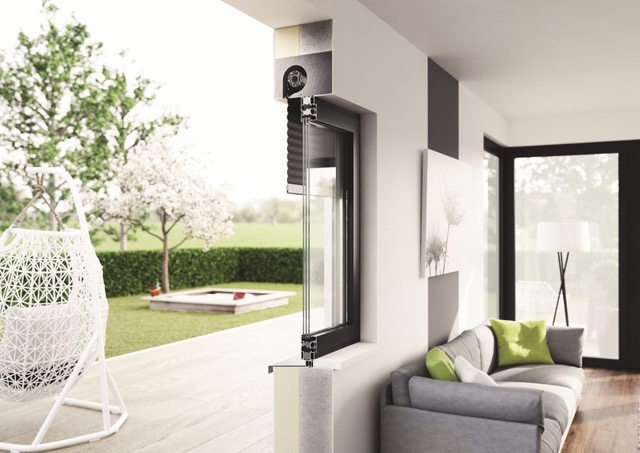 If you require high-quality shading together with a reduction in noise and increased protection of property, the pre-window roller blind is a recommended option.
The Stakusit model is recommended for new buildings and after plastering, becomes almost invisible. We also offer models that are recommended for lintels. Traditional pre-window roller blinds which can be used in finished constructions, are represented by the Vivera and Admira models. Vivera model can be completed with an integrated insect screen.
All pre-window blind models offer high-quality shading, thermo-regulation, ability to decrease outside noise and increased protection against poor atmospheric conditions. They are available in various colour shades.
Check out our exterior roller blinds catalog